Tournaments!
Clash Royale is the only SuperCell game that currently allows for tournaments to be held. Example of this comes from the Clash Royale Tournament at Helsinki a while back. This tournament was held as a Single Elimination tournament which will be explained below.
Tournaments come in many different variations, from Single Elimination to Round Robin Tournaments. This guide will show you many of the tournaments that can be held in Clash Royale and how to best run them.
Single Elimination Tournament:
Single elimination tournaments are the easiest and quickest tournaments that can be held in the game, they can be extended if not everyone is online, but usually can be done within the same day. This tournaments separates a certain amount of members into seeds (Using the example below, you would separate the players into 8 seeds. Pairing Seed 1 vs Seed 8, Seed 2 vs 7, 3 vs 6, 4 vs 5.) Always randomize seeds before presenting the official bracket.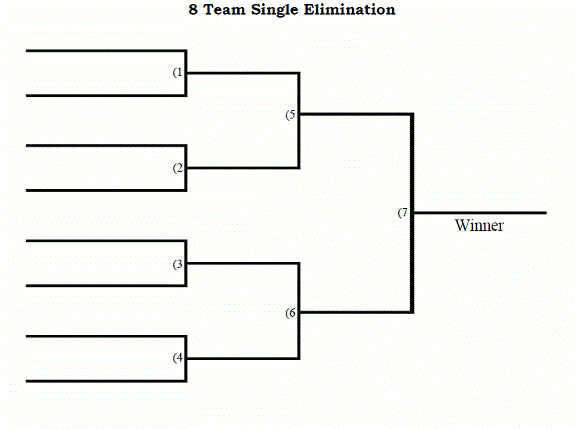 Double Elimination Tournament:
Double Elimination brackets are the least common clan events around even though they are quite exiting. This brackets name (Double Elimination) means a player must lose 2 rounds to be eliminated. These types of tournaments are not meant to be played on a single day, as they can extend for very long times due to the amount of matches played. If these types of tournaments are managed correctly they can be very enjoyable, but if not they can end before they are even done. Just as the single elimination, using 8 people as an example. Classify members in seeds 1 through 8.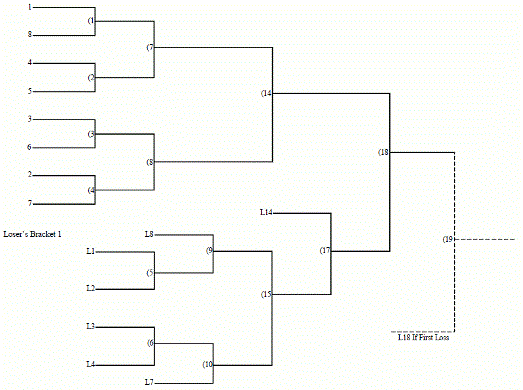 Round Robin Tournament:
Round Robin tournaments are rarely done in Clash Royale, these types of tournaments are classified more as "leagues". Here every member has to face everyone once at least, making this tournament the fairest type of tournament. This tournament doesn't require seeding since all players will need to face each other anyways. You can here count the wins, losses, ties maybe of each player who participates. Person with most wins or points depending on what system you use gets the win at the end of the matches.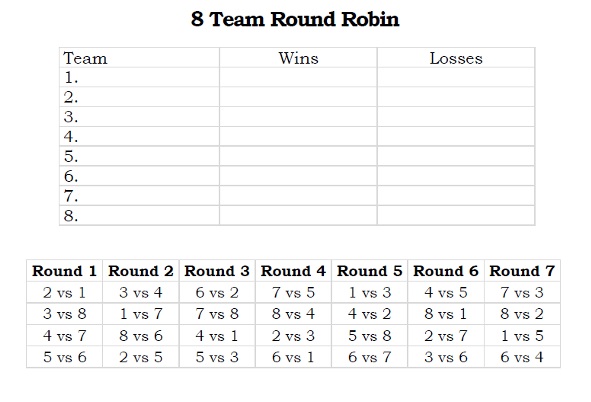 Custom Tournaments:
World Cup (Football, Futbol, Soccer):
This type of tournament is not easy to run, and it requires a lot of time so if you will be running these types of tournaments be sure to be ready for a long one. It will start with a group stage: 4 teams playing a Round Robin Tournament in which top 2 players will advance to the knockout stages. These stages will be a single elimination tournament till the winner is decided (Third place match is optional). After the group stages are done, Top Spot in Group A would face Second Spot in Group B; Second Spot in group A would face Top Spot in Group B and so on.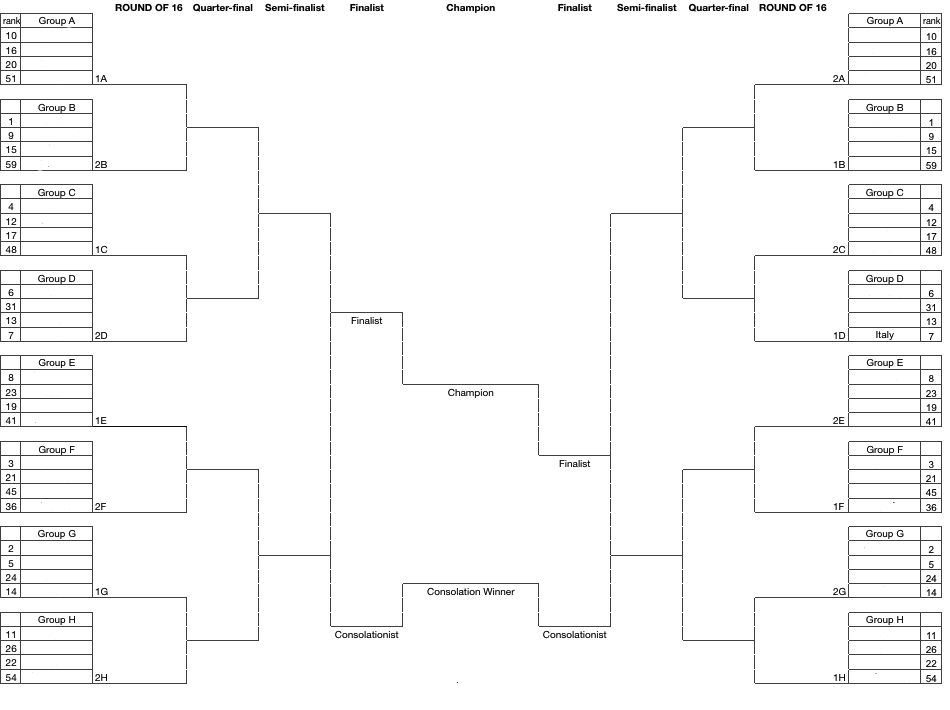 2 vs 2 Tournament:
This concept of a 2 v 2 in Clash Royale has been seen on forums for sometime but nothing Official has been stated by SuperCell. This types of tournaments are extremely rare and hard to find as not many are correctly managed. I have seen couple of these types of tournaments fail so beware. I find these tournaments very enjoyable if managed correctly. My recommendation to all members that want to have a tournament based on a 2 vs 2 system:
Player A1 faces Player B1 and B2
Player A2 faces Players B1 and B2
After all matches are finished, team with most wins would go through to the next round. In case of a tie, both teams choose 1 member and that member would fight the member who was chosen from the other team.  Winner of this tie breaker would allow his team to move on to the next round.
These types of tournaments are single elimination or double elimination if you have a lot of time, they will take long as well so you have to be ready for a long one. It is also confusing sometimes, so it is critical to have a system where the members can post scores on a chat.
There are many more custom tournaments which can be created, it just depends on the amount of imagination you can put into thinking how it will run. Good luck creating new custom tournaments!
Recommendations:
Have a chat (Bindle, Band, Line, Kik, WeChat, etc) where all members can contact each other. Also have a separate chat where all the participants can post the results of each match.
Have times established for each round. If you are doing a quick tournament you could put a 1 hour market, if its long you could put 1-3 days per round. Some tournaments (Single Elimination) can even be done quickly like the ones hosted by Clash Royale Streams. (Do not set exact times, this puts pressure on each participant and it is not easy to match these exact times because of time zones or because of personal reasons.)
Make sure all participants are willing to participate.
Have the brackets, and player list visible for all participants. (Challonge.com is a very good option)
Start off with small tournaments and go progressing as you become more experienced in running them.
Good luck Clashers! Hope you start hosting great tournaments!